Big Fun outdoor music festival, Sapporo Hokkaido
by
Joel
19 Sep, 2010
Destination


Big fun is an annual music festival held just out of Sapporo near Jozankei. The festival features local electronic and jazz musicians as well as international DJs. Big Fun has a fantastic location, mellow vibe and a nice range of food and drink tents. This year the day was Sunday September 5th.
The artist line up was Detroit techno/house legend Derrick May, local jazz hero Kuniyuki, Ono from Sapporo's own The Blue Herb, Spiral Sequence and Chicago's own Larry Herd. All these artists combined made for a soulful summery mix enjoyed by all. As a bonus, just before the last hour of the festival the music stopped for a moment and partygoers turned their heads to enjoy an impressive fireworks show.
Other attractions included donkeys and traditional Japanese style fishing for fish the size of your middle finger. The food pick for the day had to have been the Hokkaido specialty, Ghengis Khan a delicious BBQ of marinated lamb and vegetables.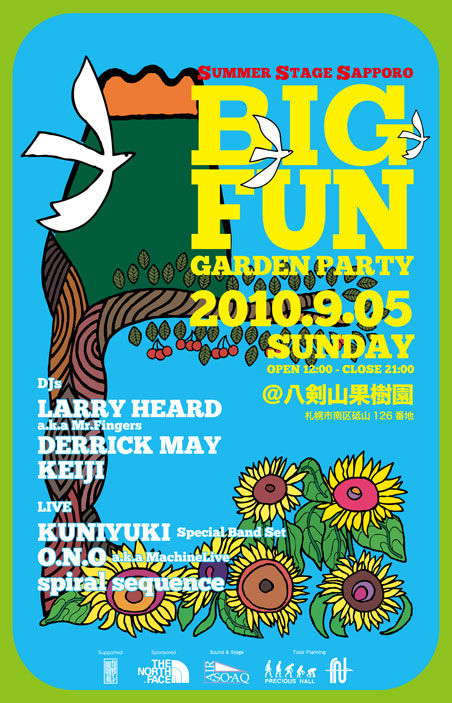 The festival began in the morning and the first 400 people were given free entry! Otherwise tickets were 2800¥in advance or 4200¥ at the gate. For more info on this and similar events check the following link.
precioushall.com/schedule/201009/bigfun.html
updated August 2015 with 2015 link for Big Fun
http://www.precioushall.com/schedule/201509/bigfun0906.html